MetaSwitch Weight Loss System Reviews

Heidi Newell: Dropped 2 Dress Sizes in 12 Weeks
I've always been disproportionate in my body. I've always had like a larger lower half than the rest of me, and this time I've noticed the difference that I lost it a lot more proportionately. And so I'm actually not struggling to find pants that fit as much as I used to. I've been on Meta Switch for 12 weeks and I've lost 14 and a half pounds and nine inches. And I know that's continuing to go because I have not plateaued.
Haydee Gomez-Sanchez: Size 14 to Size 8 in 12 Weeks
I was working out three to four times a week with still no results, so I dropped that program. Soon after I started on Meta Switch, which in 12 weeks I've lost 31 pounds. And I started as a size 14 and ended on a size 8.
When shown her before & after photo for the first time, Haydee was asked to respond to:  What are you looking at & what are you thinking?
'Sighs'… Just incredible. It feels great. That's a great accomplishment, something I've been trying to do for over 10 years. I just never thought I could do it. And in 12 weeks especially.

Maria Munoz: Size 14 to Size 8 After 12 Weeks
I was hopeless… For years and years and years I thought that was me. When I got down to that weight on that particular program where I weighed in all my life, I thought this is just me, I can't be any lighter. It took me 20 years you know, to finally find something that worked, and it happened in 12 weeks.
Linda Gomez-Vasquez: Size 16 To Size 12 After 12 weeks
With the product I never felt hungry, whereas before I would not eat and then I would eat everything and that would make me feel terrible about myself. After I started taking it I knew that I wouldn't be feeling that way.
When Linda was shown her before & after pics for the first time since her 12 weeks on Meta Switch, here was her response:
That's like… A big difference. What's that Mc Donalds term? Um, super-sized on the left, on the right I'm looking at a happier me.


Doreen Valentin: Size 12 To Size 8 After 12 weeks
After 40 it was just impossible for me to lose the weight. I was stuck at two pounds. It was either 2 pounds down or two pounds up, two pounds down, two pounds up. And I felt like a hamster in the hamster wheel. Just going and going and going and working at it in different ways and just really never arriving anywhere.
And so it wasn't until the Meta Switch program that things really kicked in. And I do believe it had a lot to do with the capsules and just getting my metabolism to kick in. It with deader than a door knob before. I just started to feel increased energy, but really consistent, which is what I really liked about it. It wasn't a spike or a dip, I started to see a decrease in the shape of my body. And really always an issue with my lower half so my legs we're starting to thin out a little bit which was always impossible for me to do before. And just the visibility of the back in my legs started to improve
I also before hand had a lot of sugar cravings, and I really felt that the bar to decrease that because it was sweet enough and sustained me long enough that that wasn't necessary. So I just felt that it all really fit in. It was convenient, it was easy, it wasn't anything out of the ordinary that was required. And I loved that about it!
Rita Rangel-Diaz: Dropped From Size 12 To Size 4
These are the pants that I used to wear and they were tight. So now they no longer fit, they will fall right off! I lost 16 pounds in 12 weeks.

MetaSwitch Weight Management Program
Max Be Fiber And Protein Bars
Wholesale: 24.00
Retail: 28.00
1 Box of Be Fiber and Protein Bars
Your choice of either:
8 x Apple Cinnamon or
8 x Chocolate Coconut
(8 day supply in each box).
Shop Now
Meta Switch Metabolism Capsules
Wholesale: 75.00
Retail: 89.00
Switch Metabolic Pills:
30 day supply of Meta-Switch Metabolic Enhancer Supplement. 90 servings per bottle –
180 capsules.
Shop Now
MetaSwitch Weight Loss System
Wholesale: 161.00
Retail: 177.00
Metaswitch System includes:
1 bottle (30 days) of Meta-Switch Metabolic Enhancer Supplement. 4 boxes of Be Fiber and Protein Bars (8 bars in each box).
Shop Now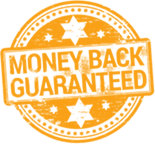 Your satisfaction is our priority! That's why a 30 day money-back guarantee is offered to all Max International customers. If for any reason you are not completely satisfied with Meta Switch, simply return the unused portion of the product to Max for a full refund (less shipping charges and fees) within 30 days from the date of purchase.